The devotees from the TOVP team are developing a project called FullDome. This project will be located on a small piece of land near Srila Prabhupada's Samadhi.
Operation FullDome is a way to give any visiting guest to Sri Dham Mayapur an opportunity to experience the most unique immersive spiritual experience in a spiritual town. The visitors will relax in comfort and watch high-quality presentations of professionally made FullDome films, using only top grade technology – the same technology that Disney, NASA, and many Fortune 500 companies use. This place will become the pivot point of interactive educational and spiritually rivetingaudio-visual experience. The proceedings from this project will go towards the TOVP Exhibits.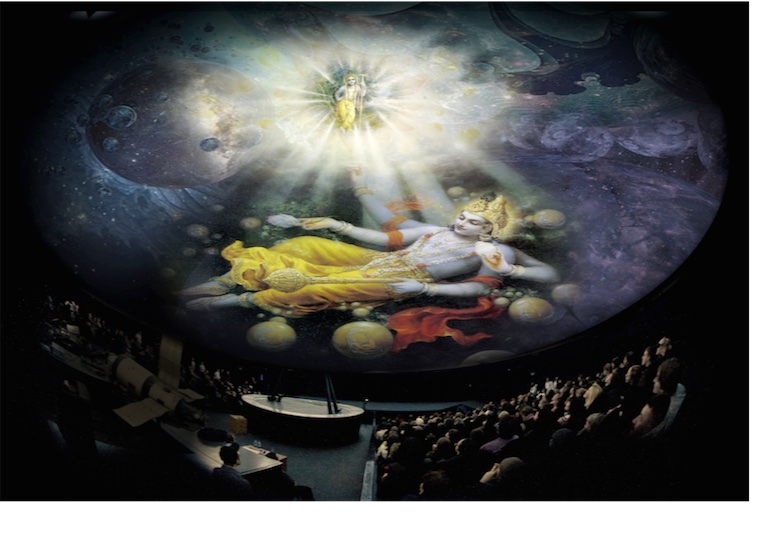 The presentations are made in a way that's appealing to all audiences, such as local residents, National and International pilgrims, tourists, and schools. The FullDome theatre promises to be an exciting experience point for tens of thousands of pilgrims visiting Mayapur, the World Head Quarters of ISKCON.
The floor plan will include two or more shop fronts built around the dome. These store fronts are to be a Cafe and a Souvenir shop, mainly to service the Dome visitors and outside patrons in the ambience of a well constructed garden space with sheltered seating areas. The cafe will feature a fine selection of snacks, herbal drinks, and specialty beverages, pastries, and desserts.